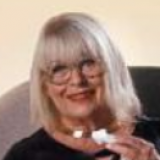 Lead Business
Trainer and Assessor
Gayle is a qualified Trainer & Assessor with over 10 years' experience in educating, assessing and mentoring both domestic and international students. Her training and mentoring experience is supported by 20+ years' experience as a business owner, senior manager and lead supervisor for various training organisations throughout the Gold Coast and Sydney, Australia. Gayle is also an accomplished writer having used her extensive knowledge with managing businesses to write various resources for units within Certificate IV to Advanced Diploma level business studies.
Gayle's accomplishments also include extensive work experience and professional development within the following industries/sectors:
· Hospitality e.g.
· Travel & Tourism e.g. Resort Operator for Great Keppel Island, Great Barrier Reef, Qld
· Aged Care/Community Services
· Justice of the Peace/Legal compliance/Celebrancy
· Hair, Health & Beauty
· Real Estate/Property
· Corporate sector e.g. Body Corporate Strata and World Ventures Business Memberships including World Ventures Business Conference, Hong Kong
Gayle also holds the following qualifications: Advanced Diploma of Management; Diploma of Business (Real Estate); Diploma of Hairdressing Salon Management; Certificate III in Aged Care; Certificate II in Hairdressing, Certificate IV in Training & Assessment including Language Literacy & Numeracy; and Senior First Aid Certificate.
Gayle is looking forward to imparting her wide-ranging knowledge in business and management, coupled with her practical experience with training and mentoring, with future TOC Australia students.