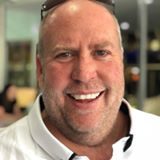 Ben Foster-Brown is dynamic, passionate and driven, with a larger-than-life personality. He believes that people are at the heart of every business, and so strives to provide a service that allows everyone to achieve their dreams.
Along with bringing TOC Australia to the Gold Coast, Ben is the brainstrust behind the Gold Coast division of the nationally-recognised talent agency Epic Management and has been involved in the dance and performance world (never on stage) for many years.
With such a diverse career, Ben has been the director of a successful IT business operating for the past 15 years, and while he still oversees its operation, he enjoys the opportunity to now engage with a variety of people.
A proud Gold Coast resident for nearly 20 years, Ben is pleased that he is able to help local talented artists and dancers stay within the region while working and studying in their chosen field.
Residing with his wife, three children and two dogs in the Gold Coast Hinterland, Ben says "What I look forward to most is to helping people realise their dreams" .